Success Stories from Job Ready Programmer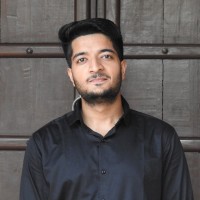 Lakshay M
Software Engineer @ MakeMyTrip
I wanted to take a moment to express my sincere gratitude for your incredible Java course. Your expertise and dedication as an instructor have made a profound impact on my learning experience. Your course was not only comprehensive and well-structured but also delivered in a way that made complex concepts easy to understand. The clarity of your explanations, the practical examples you provided, and the hands-on exercises truly helped me grasp the intricacies of Java programming. It helped me to learn how things actually work and understand design patterns. But then after your course, I moved to the apna app from mmt here I am working on go lang and Python.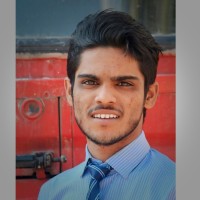 Pratik L
Test Engineer @ Wipro
When I started learning JAVA, for me it was like starting from zero. The way was teach JAVA was helpful for me to understand easily. Your course helped me to get allocated to a project and also received 4 ratings for this quarter. Thanks.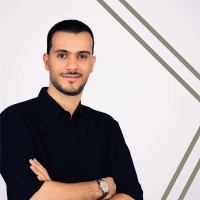 Mohammad E
Freelance Web Developer
Your course about OOP is amazing and helps so much to better understand the code I read and organize the code I write, it's an amazing course. Well done Imtiaz 👏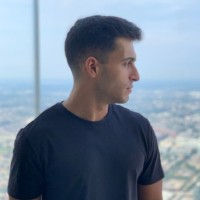 Zain S
Software Engineer @ Amazon
JRP was a huge help. The beginning where you separated the 2 routes (Analyst vs. Engineer) helped users sift through what they needed to learn. I first wanted to go analyst, which I used to land a job as a Business Analyst at a top fashion company. This showed me how to use SQL and some Python, from start to finish. What I mean by that is you gave clear instructions in a calm voice, on how to get started from scratch (IDE setup, fundamentals, and providing simple case studies). What was REALLY helpful was that you would constantly provide little caveats/hints/tips that only a seasoned engineer/analyst would know. This is very important. I then started your engineer route, and although I did not stick fully through that like I did the analyst route, it was a huge help in getting started with code and its fundamentals as well. I was able to create my own mini-projects, then finally graduated to implementing distributed systems and creating more projects. Finally, with the push from your courses, I started grinding Leetcode to prepare for interviews. The tl;dr here is that your content holds the user's hand early, provides challenging questions for a beginner, and gives information that they wouldn't be able to easily find otherwise on the internet unless they specifically knew what they were asking. In fact, I still to this day refer your jobreadyprogrammer courses to friends who are interested in getting into the programming/analyst route.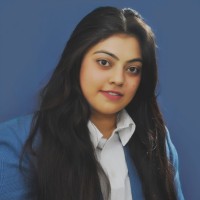 Yantisha P
Data Analyst @ Lets-Viz
I wanted to take a moment to share my feedback on the Oracle course I completed under your guidance. The course has been an invaluable experience for me, significantly contributing to my professional growth and enhancing my abilities in the SQL ecosystem. First and foremost, the course provided me with a comprehensive understanding of the database technology stack. From the fundamentals to the advanced concepts, I appreciated the structured approach taken in delivering the course material. The clarity and depth of the content allowed me to grasp complex topics with ease, filling gaps in my knowledge and empowering me to tackle real-world challenges more effectively. In conclusion, I am immensely grateful for the course and the impact it has had on my workplace and career. Once again, thank you for providing such an enriching learning experience. I highly recommend this course to anyone seeking to enhance their Oracle expertise and achieve professional growth.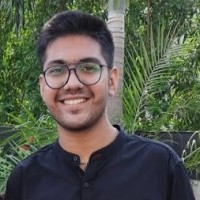 Karan K
Software Development Engineer @ Thomson Reuters
I took your SQL and Spring course at the beginning of my career and I found your videos comparatively self-starter for any fresher who is starting with some basic knowledge. So it has helped me a lot to learn basics and improve my fundamentals.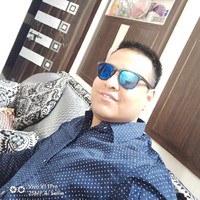 Ankit B
Software Engineer II @ Bank of America
Your courses are Ultimate awesome for me. Your explanation is point-to-point and awesome. Thanks.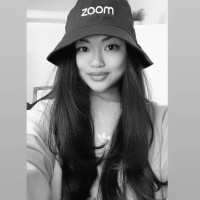 Marie G
Multilingual Customer Success Manager @ Zoom
I highly recommend Imtiaz's e-learning courses because not only are they structured, organized and straight to the point. But these courses also make sure that they're easily digestible for diverse target groups, from technical over to less technical professionals. Also, Imtiaz is an approachable and helpful person who is happy to help in case of questions and feedback.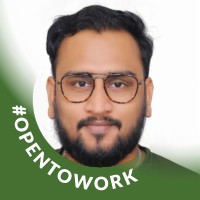 Shubham C
Senior Software Engineer @ Manuh Solutions
The SQL course content is simply outstanding and very deeply explained. Although I was working on the same profile in my current organisation this course surely gave me a lot more confidence in the SQL language I had before. Plus the interim motivation and professionalism wisdom that you share in between lectures are simply commendable and realistic. I hope I get a chance to pursue more courses from you. Thanks once again.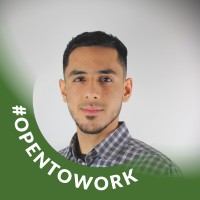 Qawim H
Test Automation Engineer @ National Bank of Canada
Firstly, I would like to express my sincere gratitude for the considerable dedication and time you have invested in imparting a wealth of knowledge, encompassing highly beneficial and useful subjects within the industry. I have been in the software testing industry for a couple of years and always wanted to move from testing applications to building large, scalable and high-quality software applications. I was lucky enough to come across one of your videos on social media that you described fastest and the most efficient way to become a software developer. I took your advice to start with the SQL path and then move to the developer path. After a few months of regular study of SQL courses, I can now say that I am feeling very confident and gained a world of knowledge and techniques when it comes to SQL. Currently, I am following the software developer roadmap and the way these courses are taught is absolutely interesting students also get the opportunity to practice alongside the instructor which makes it more effective. Besides, I am very impressed with the comprehensive developer roadmap provided by the instructor as it clearly defines the solid foundation in the subject matter and also covers advanced concepts and practical applications and exercises to become a software developer. It is also notable that materials, and assignments provided alongside the courses, already helped me to gain hands-on knowledge and improve a lot on the subject. As a result, within the next couple of months, I am poised to successfully conclude this curriculum and I am confident enough to land my dream job as a software developer because the skills and extensive knowledge I acquired through these courses have provided me with a distinct advantage that would have otherwise eluded me. In conclusion, I wholeheartedly endorse the courses provided by Imtiaz Ahmad for anyone seeking to enhance their professional skill set. The course's meticulous curriculum, hands-on approach, and exceptional instructor make it a truly transformative educational experience. I will always be grateful for the opportunities that I got to participate in the software development curriculum from JobReadyProgrammer and look forward to enhancing my career. Thank you.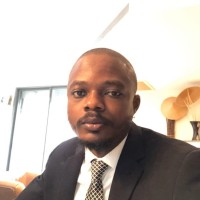 Adedotun
Research Fellow at University of Novi Sad
When I started my learning journey, one notable challenge I encountered, typical of new entrants to the software world, was how to consolidate the various resources out there and chart a path that will give me meaningful progress. The internet is awash with an avalanche of resources that can easily sidetrack learners and leave one hopping around without deriving much value. The mystery ended for me when I discovered Imtiaz. Even though I had a glimpse of several other good tutors before, I was impressed by Imtiaz's style and decided to stick with him. His communication skill is excellent. His contents remain the reference point for me, anytime I need to get myself up to speed on pertinent topics in software engineering. I hope he continues to roll out more advanced topics that will meet my evolution. He's got an extraordinary teaching ability.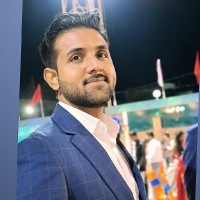 Prakarsh B
Technical Assistant @ PSIT Kanpur
I have enjoyed the course, and have been impressed by the content and the enthusiasm. I have a lot of programming experience, but what I wanted from this course was a look into a new generation of development, one that isn't familiar to me. I believe I got it. Now, to have it make an effect. I love the challenge. Mostly I want to say a big thank you. You're terrific, your teaching is great, and I salute what you are doing Imtiaz Ahmad sir.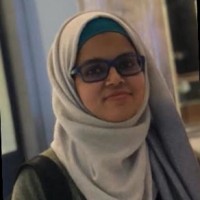 Sabiha F
Pricing Analyst @ Staples Canada
So glad to hear from one of my teachers. I have followed your course and it has definitely helped me learn SQL techniques like window function and apply them on my job as well. Thanks for creating such courses and youtube content to keep us inspired. All the best and keep up the good work.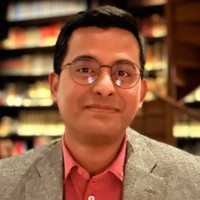 Ritaban C
Senior Machine Learning Operations Engineer @ Onsights.io
I recently completed a comprehensive SQL course, and overall, I found it to be an excellent resource for beginners like myself. The course provided a solid foundation in Structured Query Language (SQL), enabling me to effectively work with databases and manipulate data. The course content was well-structured, starting with the basics and gradually progressing to more advanced concepts. Each topic was explained in a clear and concise manner, with plenty of examples and practical exercises to reinforce learning. I appreciated the hands-on approach, as it allowed me to apply the newly acquired knowledge in real-world scenarios. The instructor Imtiaz was knowledgeable and had a knack for explaining complex concepts in a straightforward manner. He presented the material at a comfortable pace, ensuring that even someone with no prior experience in databases could follow along easily. The course also included supplementary resources, such as cheat sheets and reference guides, which proved helpful for quick revision. One aspect I particularly liked about this course was the inclusion of practical projects. These projects gave me the opportunity to practice SQL in a more realistic setting, solving problems that I might encounter in professional environments. The step-by-step guidance provided throughout the projects enhanced my understanding and boosted my confidence in using SQL effectively.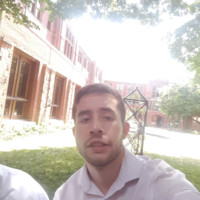 Juan P
Technical Business Analyst @ Avenue Living Asset Management
The course (Java) helped me learn OO programming from a practical standpoint. Before these concepts were very abstract and I didn't really fully grasp the concepts even though I did comp sci for my undergrad. Your way of teaching made abstract concepts easy to understand. For my career, this helped me land a job as I was able to build side projects using the concepts that I learned in your courses (Java, SQL). Even though I am not a software developer (I'm a Business Analyst), the knowledge I learned in your courses has helped me with developing solutions using VBA, and SQL which has helped me stand out in my career.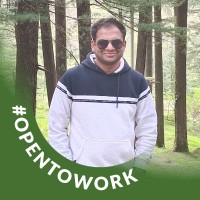 Akshit R
IT Data and Analytics Developer @ Xanto Infotech
In October 2019, I had just recently graduated from the University of Massachusetts Lowell with Computer Engineering Degree. I was desperately looking for a job. While I had some interviews lined up, I was unable to get past them either due to not being able to crack the written test or the interview itself. Since I don't come from a computer science background, I did not have sound fundamentals in technologies such as SQL, Java, Python etc. due to which I was falling short miserably. It just so happens that I was scrolling on youtube for SQL fundamentals when I stumbled on your courses. I took your course on SQL and got completely hooked on it. I went through that course 2-3 times and it provided me a strong foundation on the concepts of SQL. Post the course, the interviews went like a breeze and I had multiple offers in hand. Even today, they help me immensely in my current organization. I can't thank you enough and would endorse your courses to everyone!!!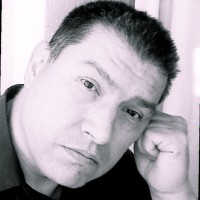 Ruben M
Senior Full Stack Developer @ USAA
Hi Imtiaz, you are one of my favorite instructors and a rocket man. Your courses are fundamental to me. Even, each certain time I delete progress and re-start to gain sharp. Thank you.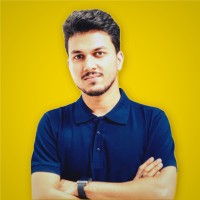 Sourin G
Software Product Engineer @ Zemoso Technologies
I took Imtiaz Ahmad's course 'Practical Data Structures & Algorithms in Java + HW' which helped me a lot in grasping knowledge in Data Structure & Algorithms in Java. I recommend this to anyone who is looking for coding interview preparation.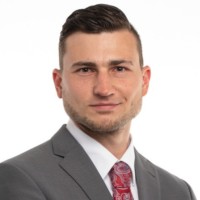 Wilhelm S
Project Manager Struckd Team @ Unity Technologies
How did the Basic SQL Course help me in my career? I'm employed as a project manager in the field of a mobile game platform at a tech company. Before the course (and before being employed in IT) I had no knowledge of data analysis methods and wouldn't even know how to professionally approach data sets. Whenever work-related questions arise, such as tracking ratings, user acquisition, platform usage, game activity, or game performance, it can be challenging to find answers without knowing how to effectively analyze data sets. The course not only taught me the fundamentals of SQL, but it also provided me with a deeper understanding of how data sets hold the answers we seek, along with a wealth of additional information that needs to be filtered through. I learned about data storage and accessibility, and how SQL serves as the key to accessing, filtering, and retrieving specific data. Thanks to the course, I am now able to extract the necessary data from complex data sets and present it in easily understandable diagrams. It absolutely makes sense to first work at a basic level of data analysis before taking the next steps in programming and software development. Data Sets, as complex and large as they might seem can be queried and searched systematically with the help of SQL. I learned how to write SQL queries (little programs to retrieve certain data or clusters hidden in the masses of the rest of a data set). This has empowered me to provide professional responses to data-driven questions from colleagues and superiors. I can confidently say, "Here is the answer to your question, backed by our data. Take a look at the data set and my SQL query that extracted the answer." Thanks & Best, Wilhelm.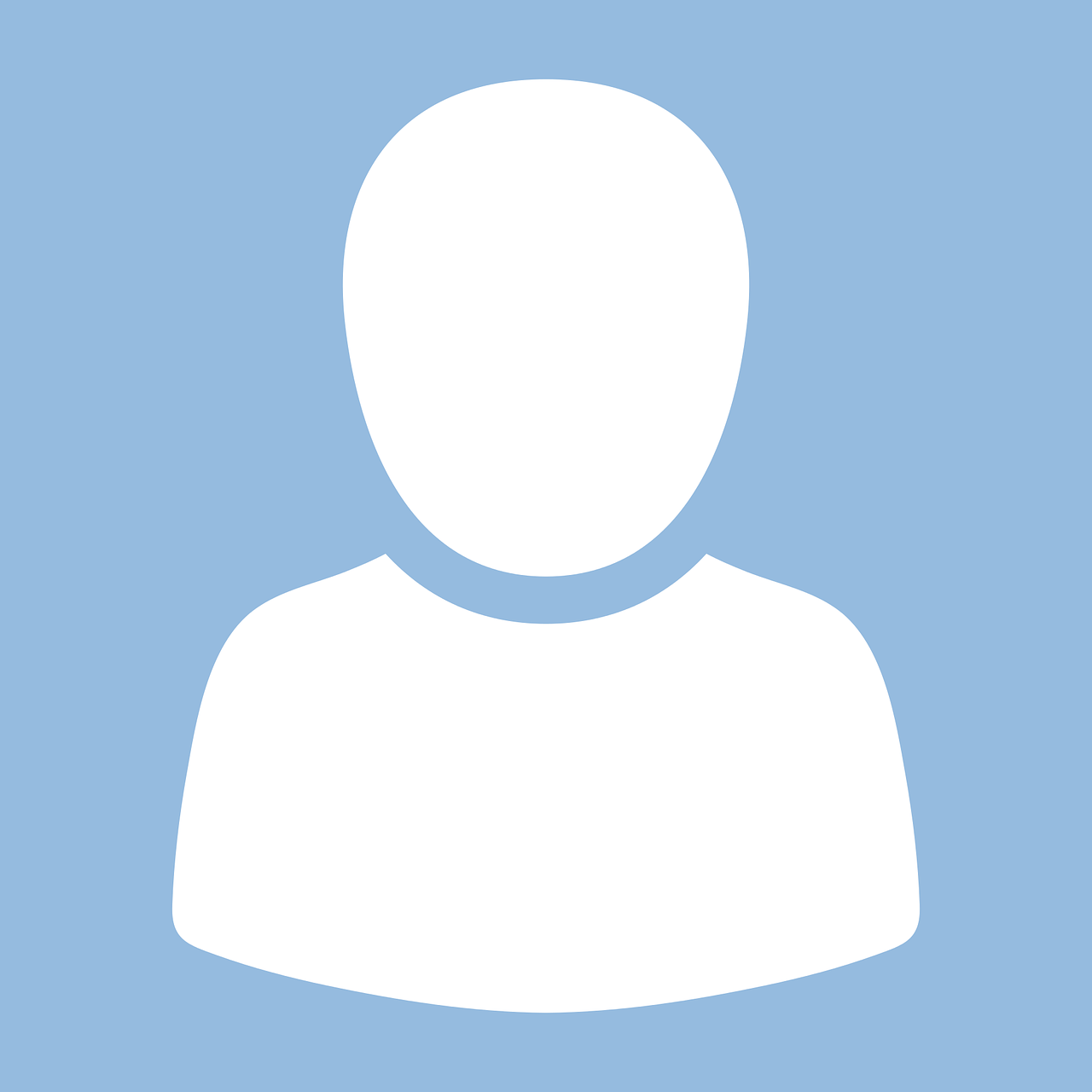 Prasad S
Test Analyst @ Barclays
I have taken Imtiaz's Master "Object Oriented Programming with Java" and "The Complete Oracle SQL certification courses. The way Imtiaz teaches the concepts, it is always fun to learn. His unique hands-on teaching makes learning easier and boosts confidence to face real-world problems.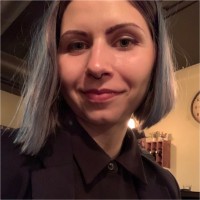 Victoria T
Associate Software Engineer @ RefleXion Medical
I took your course while I was trying to get back on my feet after being a stay-at-home mother for a few years. I had some engineering background, but not programming-related. Your course helped me navigate into the programming world, at first I did not know what I would do with the knowledge I gain from it, but I learned about the fascinating opportunities programming opens, applying simple solutions to complex problems, I would say thinking "outside of the box" approach for the problems you introduced in the course. Later, with the influence of social media and existing curiosity around programming after taking your course, I took a full-stack software engineering bootcamp, where I excelled greatly building on the knowledge I gained from your course. Now it's been a year and a half since I have been working in the software engineering field and I am very happy with my choice and how it all worked out for me. I have the flexibility of working on my own schedule from any location, and sometimes solving the problems in my sleep (I don't exaggerate, the best solutions come to me when I am away from my laptop). I highly recommend this course to anyone to first of all help navigate between careers before making a full commitment, and second - it's a great building block in the journey of becoming a software engineer. The way you break down concepts was very straightforward and to the point, making learning easy and fascinating!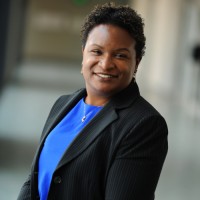 Michelle B
Managed Care & Value Based Analyst @ Eskenazi Health
Hello Imtiaz, I used JRP to greately improve my SQL skills and learn new Tableau skills for my current Data Analyst career. I intend to utilize the Java and other courses as I transition my career into a Full Stack Developer.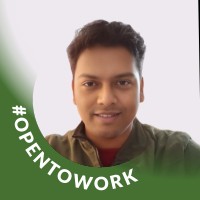 Ajay D
Product Manager - web3 @ BlockFi
Since I took your course and yes it was good and helped me understand the concepts well, through which I was able to confidently attend my interviews.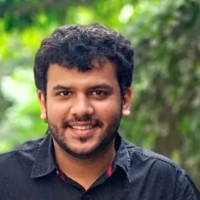 Mayank N
NFT Specialist @ Amdocs
Thank you for the wonderful online course on Java and SQL. From the beginning of my career, I was involved in software performance testing activities, hence I wasn't well-versed in programming knowledge in the field of IT. I researched and even enrolled few courses online, but that wasn't enough and I wasn't learning well, then I took Imtiaz's course on Java and SQL, these courses suddenly clicked and were addictive. The description and content are amazing and great for any beginner. I was finally able to upskill myself, which certainly helped my learning curve in the IT industry and made me feel more knowledgeable compared to my peers. Thanks, Imtiaz!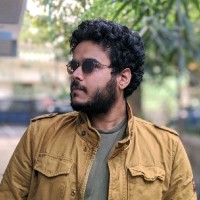 Vishnu K
Data Scientist @ Paysafe Group
The "Master SQL for Data Science" course enabled me to gain a fundamental understanding of SQL query structure and statement execution logic, something I was oblivious to during my initial days of studying SQL. I was also able to get "into the mind of the query engine" which helped me understand how to better structure and optimize my queries. The course is highly recommended for anyone wishing to improve their SQL querying (DML) knowledge. Happy to let you know that I now own and manage our team's Postgres db at work, which supports our internal applications :)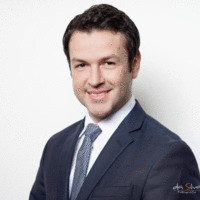 Nelson Fleig
Senior Full Stack Developer @ MSVT
I changed careers in late 2016 from banking to software development. I started off with basic knowledge of HTML, CSS and a bit of Javascript. When I go my first job, I was overwhelmed by the fact that they were using Java with MySQL in the BE. I had never used this stack before and was barely able to understand what a "Class" was. Your courses in SQL and OOP with Java helped me immensely to navigate the codebase. I could finally "see" the implemented patterns and understand and write my own SQL queries. From then on, I was able to start pumping out features. Fast forward a few years and I am now a Senior Developer. Thank you so much for your courses! It helped me to keep motivated and grow as a developer.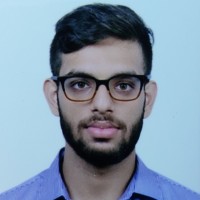 Shubhamendra P
Senior Executive @ _VOIS
The Complete Oracle SQL Certification Course helped with my studies and also got me a head-start in my career. The course content is lucid and designed to help those who are studying SQL for the first time as well as people who take the course for improvement and revision. Looking forward to more such advanced courses from your team.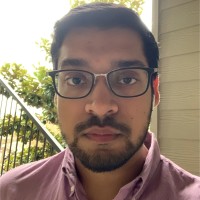 Mohammed Khan
Software Engineer @ H-E-B
Your course helped me get my job as a software engineer at Charles Schwab. The course was easy to follow and covered all the material I'd need to nail a leet code style interview. Thank you!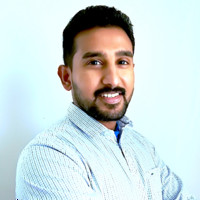 Ganesh Kumar M
Principle Engineer / Manager @ Cognizant
Your course was a great refresher in SQL for me. It helped me immensely to solidify the base in writing effective SQL queries which I pretty much do in my day to day job as big data engineer. It also made me confident in my job and helps immensely in creating efficient and quality data processing applications. I still go back to my course notes whenever needed. Thank you again for providing such an excellent course.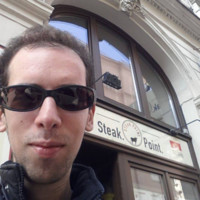 Alon Najman
Full-Stack Web Developer
The course helped me to be more comfortable with MySQL queries, at first it was really intimating and now it is much more making sense, now I am much more comfortable with MySQL and started to study much more languages like React / PHP / JS/ MongoDB, etc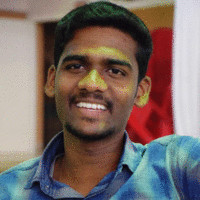 Shrikant Bhise
Associate Support Engineer @ TIBCO
Your courses be it Java, be it Data structure or SQL and database, every course is structured so well and your teaching style is really good, when it comes to explaining you are very articulate. I switched to Technical Support field it doesn't demand much of any specific skills other than troubleshooting stuff. But I'll visit your SQL course again since I am interested to pursue data engineering. Thanks for providing best courses!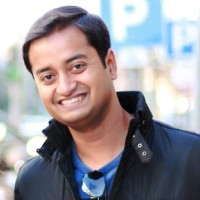 Abhishek Raj Simon
Principal Software Engineer @ Informatica
The course content of "Master Object Oriented Design in Java" was well-structured and provided a deep understanding of object-oriented design principles. The inclusion of homework assignments with solutions was particularly beneficial, as they allowed me to apply the concepts learned and reinforced my understanding of the material. The "Complete Elasticsearch Masterclass with Logstash and Kibana" course was a game changer for me. Your expertise and the course's structure enabled me to gain a solid understanding of Elasticsearch, Logstash, and Kibana. This course has significantly improved my knowledge of Elasticsearch and its related tools, which has proven invaluable in my professional endeavours. Overall, I am incredibly satisfied with these courses. They have provided me with a wealth of knowledge and practical skills that have positively impacted both my day job and freelancing projects. Once again, thank you for your outstanding courses. I look forward to exploring more of your offerings in the future and continuing to expand my knowledge and skills.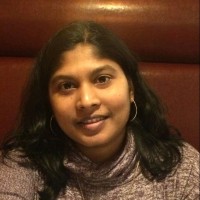 Karthigaa V
Assistant Manager - Technology @ Synechron
I stumbled upon Ahmad's Job Ready Programmer course when I was interning after my Masters's in the US and looking for a Full-time opportunity and prove myself in the field of my study. I was attending many technical interviews and architecture-oriented interviews but not had much luck after two rounds of taking his course I was able to identify where I can fit in this IT world because he explained really well the various path we could take and that made me open many doors and also entered into Big data world. I even did my Masters's thesis in AI big data after my internship and got many robotics, retail and supply chain big data opportunities in different organizations also currently I am working in technical solutions and lead Management roles in Big data Engineering for the Banking service industry. I am really lucky to take his course during tough times of job searching thanks to him for being true to his viewers on information sharing and teaching and also inspiring people like me.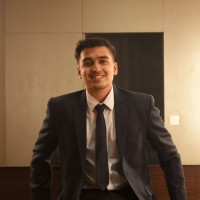 Ruudra P
Programmer Analyst Trainee @ Cognizant
As someone who has recently taken the SQL course, I can attest to its value in the workplace. SQL is an essential language for data management, and a solid understanding of it can significantly impact productivity and decision-making. The Complete Oracle SQL certification course helped me greatly in my workplace by providing me with a comprehensive understanding of its applications. The course covered a wide range of topics and everything was taught from the basics. Overall, I found The Complete Oracle SQL certification course to be an excellent investment in my professional development. It provided me with the knowledge and skills I needed to excel in my role and added value to my career. I would highly recommend this course to anyone looking to improve their skills in SQL.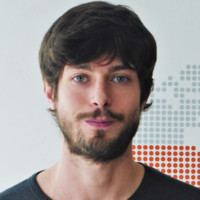 Gonzalo A
Salesforce Implementation Consultant @ Wunderman Thompson Netherlands
I was trying my best to absorb all knowledge and content to bootstrap my IT career and grow professionally and I think your resources did help me out to do so. Even though I might have struggled with the content presented at the time, the topics were new to me. Your course was well-presented, helped me understand new concepts and definitely added value.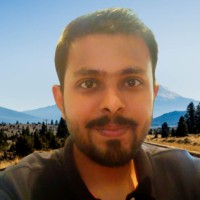 Kalash Dave
Student Consultant @ McGill University | Ex-Accenture
The "Master SQL For Data Science" course by Imtiaz Ahmad was incredibly valuable in expanding my SQL skills for data science. Imtiaz's teaching style was clear and concise, making complex concepts easy to understand. The course provided comprehensive coverage of SQL topics relevant to data science, equipping me with the practical knowledge and techniques needed to manipulate and analyze data efficiently. I highly recommend this course to anyone looking to enhance their SQL proficiency for data science projects.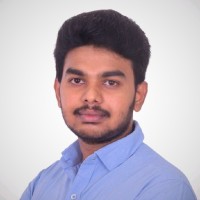 Matheesh Prabhu
Software Engineer @ Tata Consultancy Services
Hey Imtiaz, I wanted to take a moment to express my sincere appreciation for the SQL, DSA, and Problem-Solving courses I enrolled. The knowledge and skills I gained through your courses have been invaluable in my workplace and career. The SQL course provided a solid foundation in database management and query writing, enabling me to confidently handle complex data operations. The DSA course enhanced my problem-solving abilities, equipping me with a wide range of data structures and algorithms. Additionally, the Problem-Solving course offered a structured approach to tackling intricate challenges. Overall, these courses have remarkably impacted my professional development, and I am grateful for your dedication and expertise.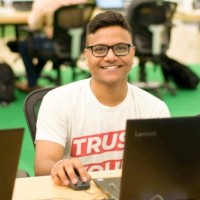 Abheek Srivastava
Software Engineer @ Red Ventures
I am incredibly fortunate to have discovered an exceptional Java programming teacher, Imtiaz, through his YouTube channel and courses. His expertise in Java and exceptional teaching abilities have profoundly impacted my learning journey. With his extraordinary explanations of Java memory management and the Java Heap concept, he effortlessly simplified complex ideas, making them accessible and inspiring me to enrol in his Complete Java Course. His meticulously designed course left no stone unturned, providing a comprehensive understanding of Java programming. Moreover, his unwavering commitment to his student's success, prompt responses to inquiries, and insightful feedback showcased his dedication to our growth and development. Beyond his technical expertise, his genuine passion for teaching and desire to see his students excel was truly inspiring. Thanks to his guidance, I now approach Java programming challenges with confidence and a robust skill set.
Madhusudhan G
Technical Manager @ EY
While working on a project that involved centralizing logs for critical business transactions, I found myself struggling with ELK as I was new to the platform. However, I came across a very helpful ELK course that allowed me to make significant progress in meeting the project's requirements. I enjoyed watching and learning from the course and, in the end, successfully delivered a solution that met the business's needs. For anyone who is new to ELK and interested in learning more about its usage, I highly recommend this course. I am also looking forward to enrolling in additional courses offered by the same instructor.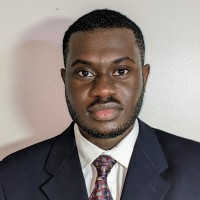 Leslie Kumi
Data Analyst @ Synovus
Hi Mr. Imtiaz, Hope all is well, It's been a minute! Wanted to share an update with you. Fortunately, as of this past Friday, I received an offer as a Data Analyst at Synovus!! My family, local community and I are extremely stoked and I can't Thank You enough for creating the boot camp and the personal help you've also given me. Though I got it through the first long resume I sent back to you in December, the current resume you helped me with is serving well, with more replies for interviews. Have a blessed rest of your day and look forward to hearing from you 🙏🏾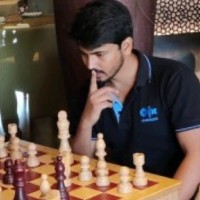 Amar Osho
Analytics Manager @ OLX Group
Though I had the basic knowledge of SQL from the start but never had the confidence to write complex queries. The SQL course by Imtiaz helped me gain that confidence. The concepts were crisp and clear. I will recommend this course.