Testimonials from various social media channels below
The number 1 online learning platform in the world (Udemy) has awarded me with the "Top Instructor Award" for my assignments. I was chosen out of 35,000 online instructors! Don't mean to brag, but that should tell you that you're definitely in good hands. =) I've worked extremely hard to make sure that this resource is the single best place to learn software development on the internet in the most organized and time efficient manner. I have a passion for software development and blessed to be able to teach it well. Below are just a few examples of the kinds of comments and reviews my courses get on a regular basis. As your instructor, I promise you that you will not be disappointed. My goal and purpose for living is to turn you into the best software developer / data analyst you can be.
Also, I have over 100K subscribers on youtube as well. Make sure to checkout my channel and join one of our livestreams when they take place.
Subscribe to my channel here: YOUTUBE CHANNEL
Youtube Comments: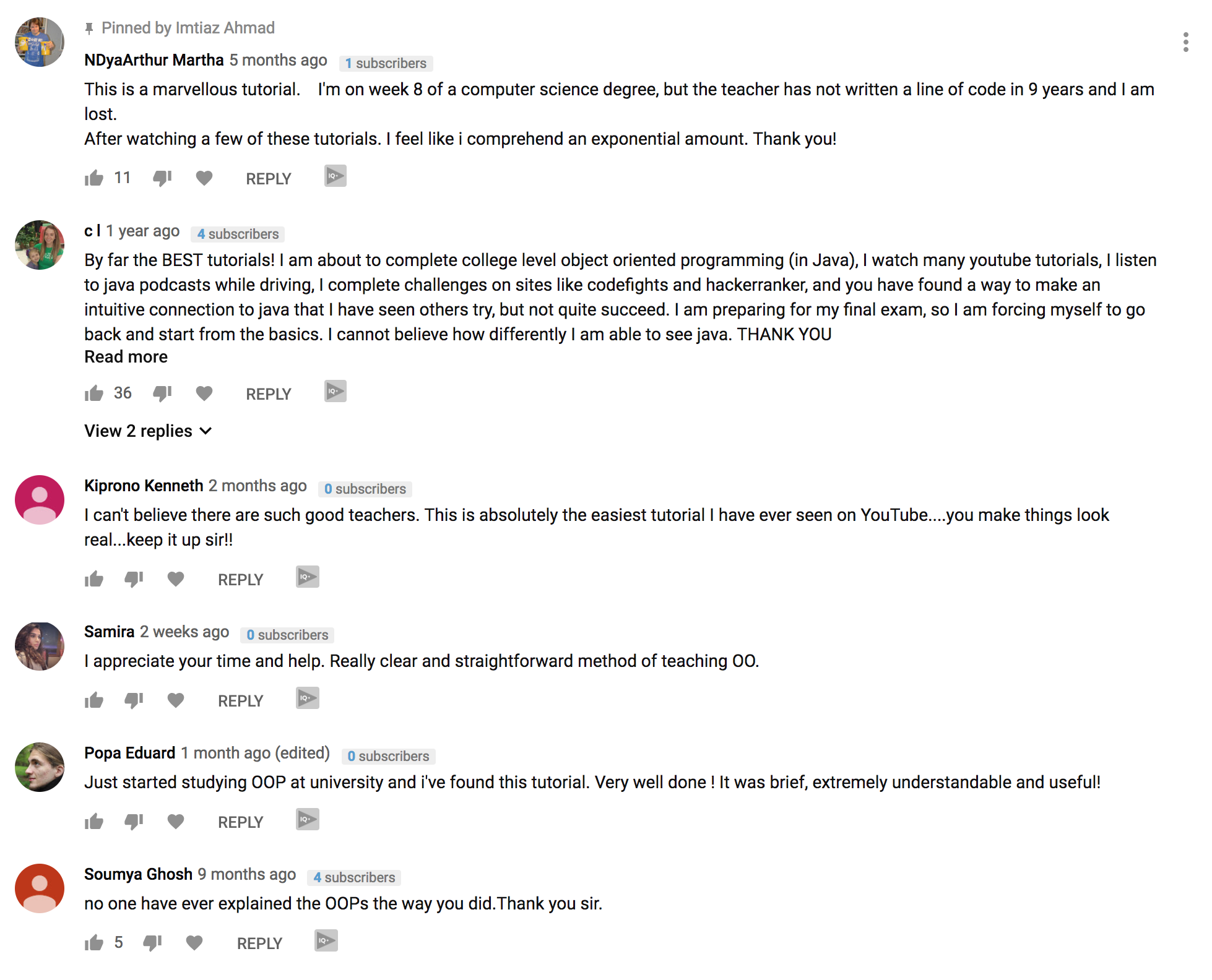 More Youtube Comments: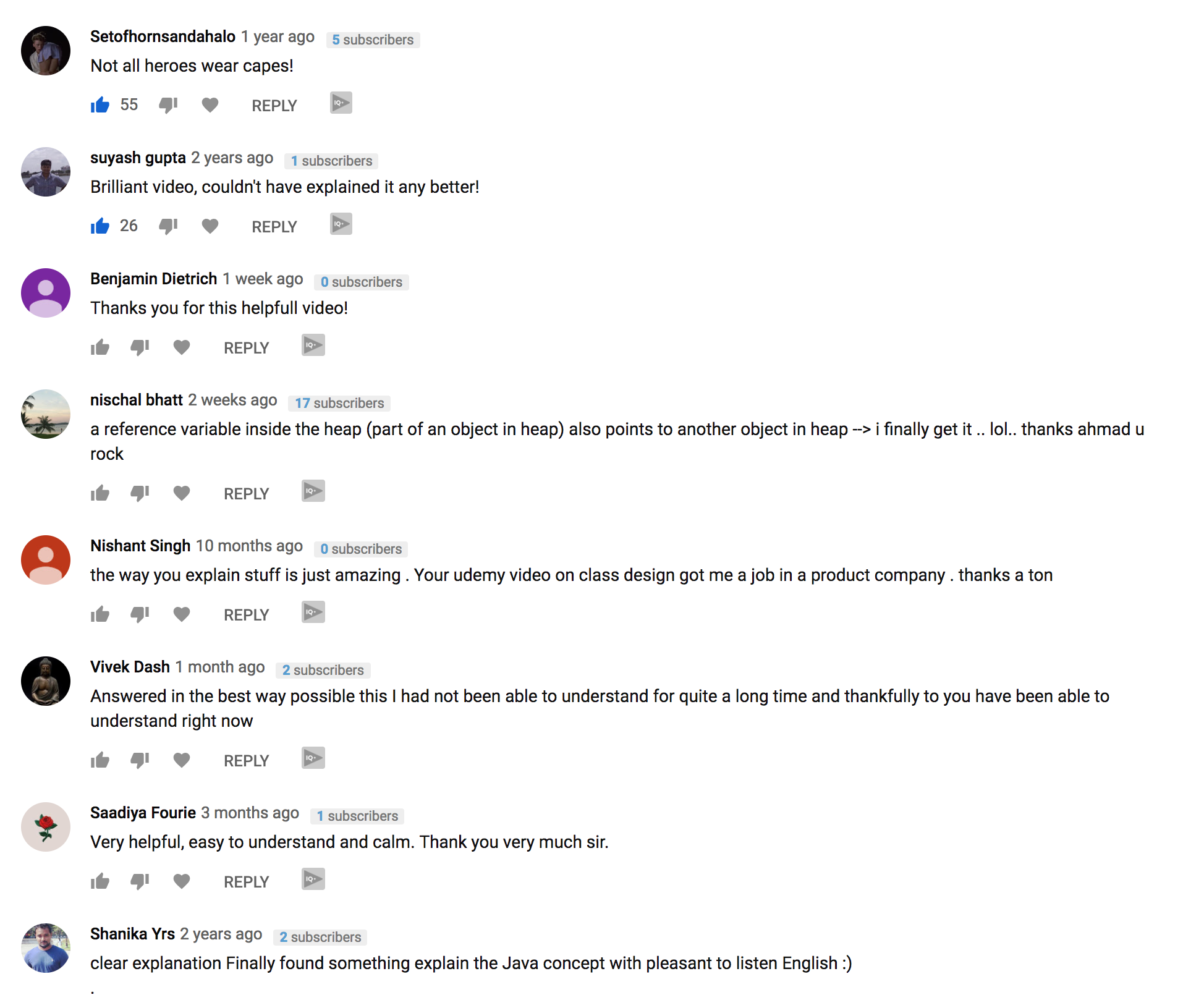 And the list goes on...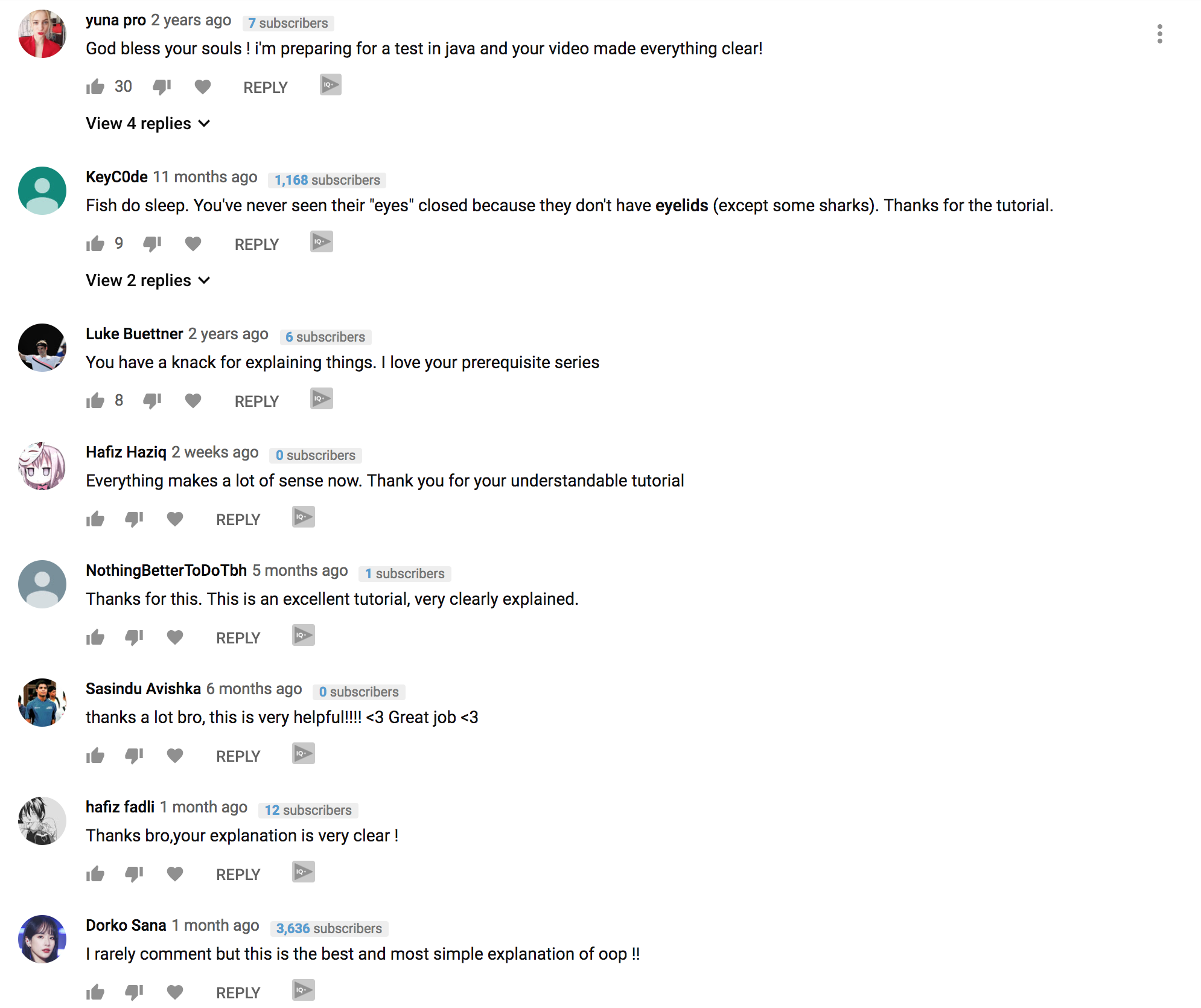 Udemy reviews: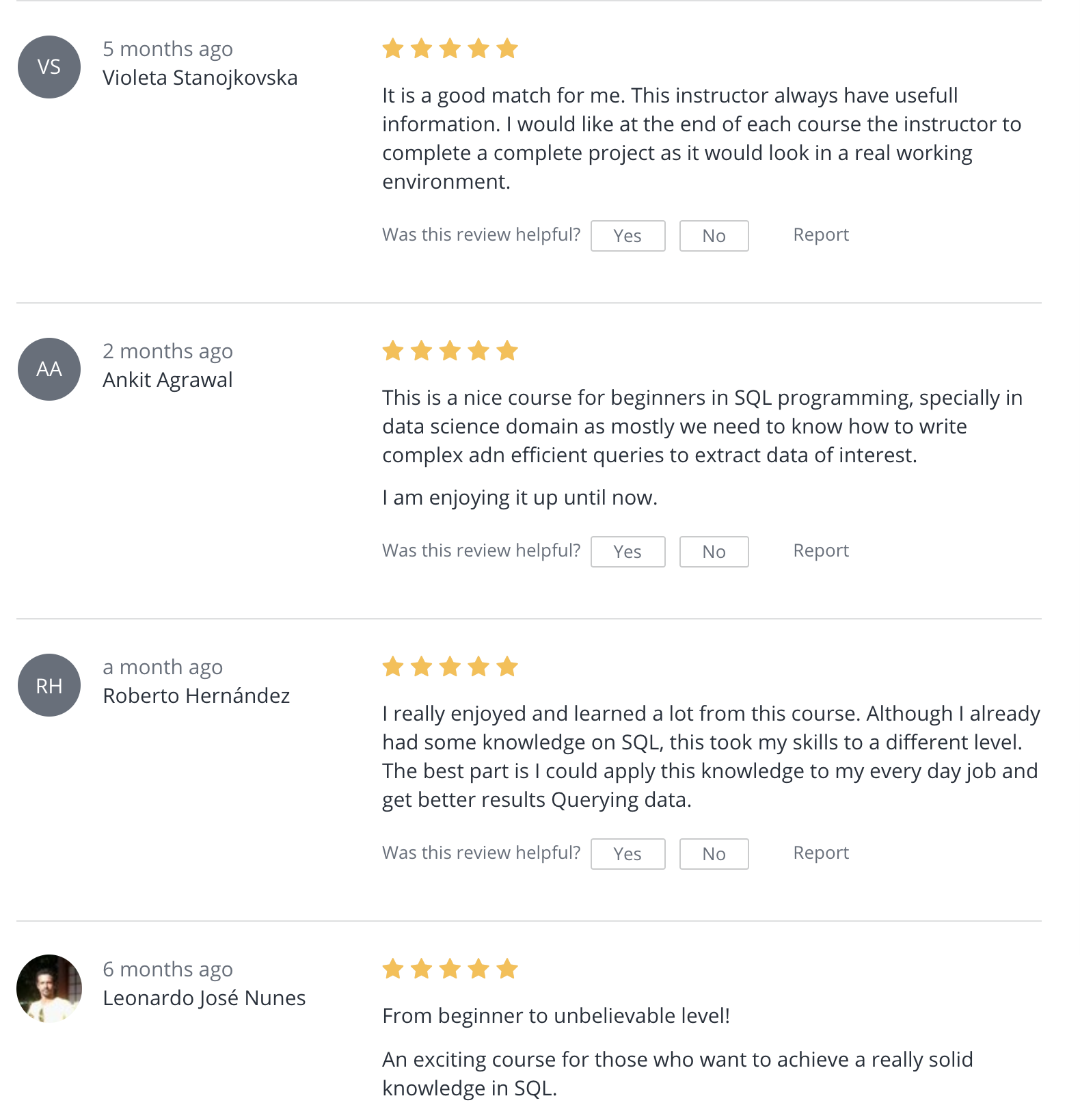 And more Udemy reviews of various courses: